Adobe Creative SDK Website
We designed the responsive website for Adobe's Creative SDK, a rich set of iOS components that allow developers to create seamless workflows between their mobile applications, Adobe tools and Creative Cloud services.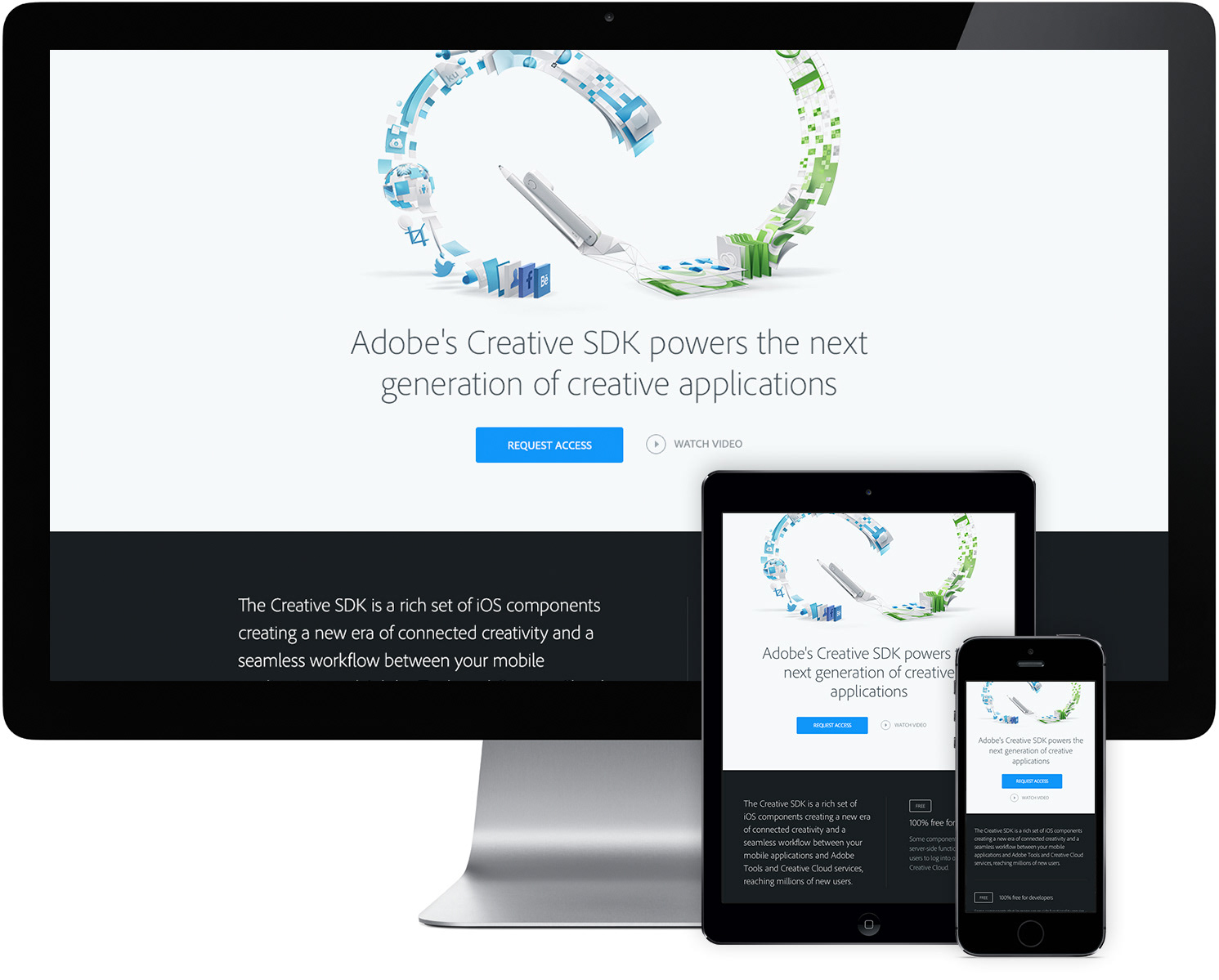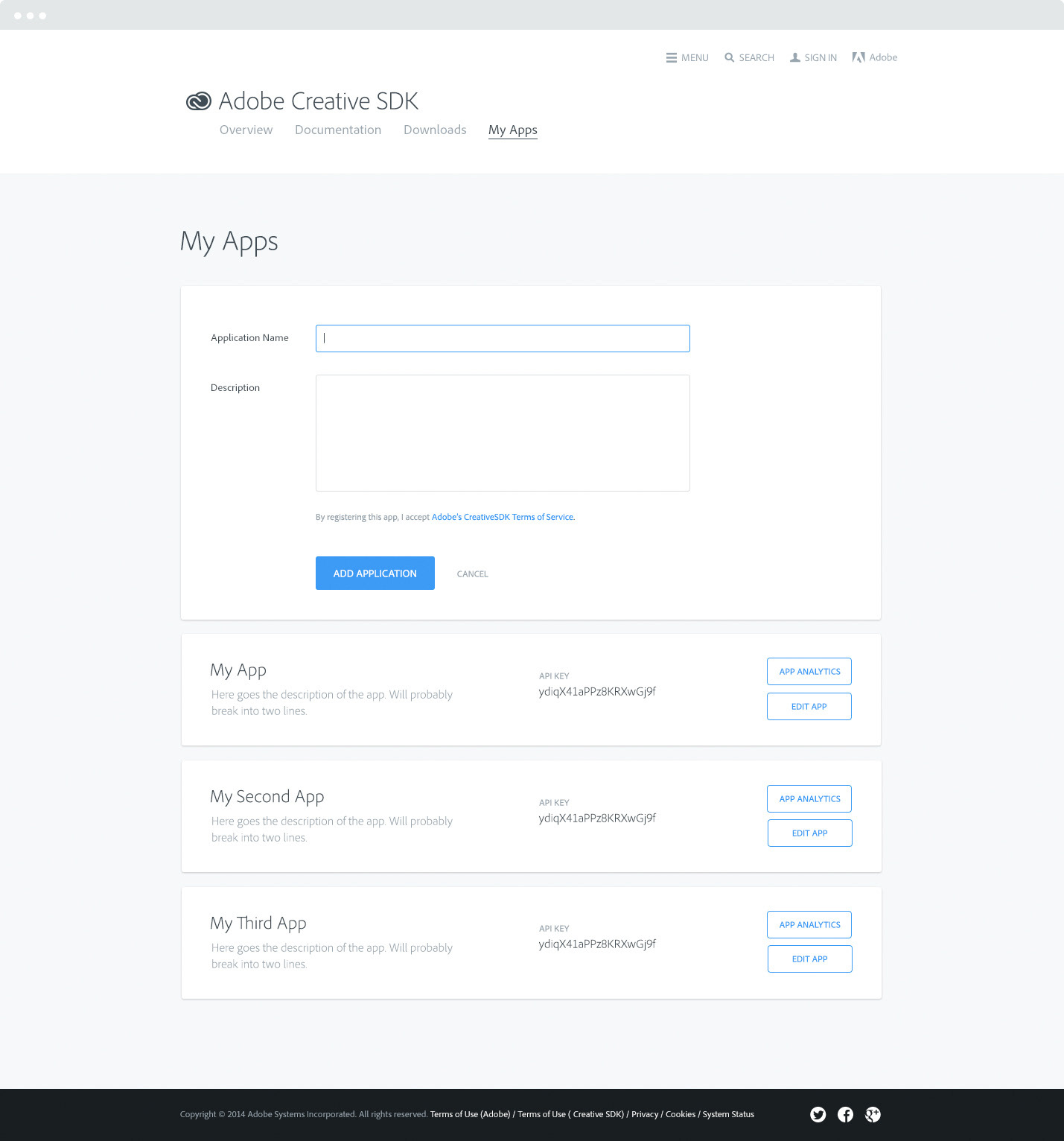 –
Illustrations
Each capability provided by the SDK is represented by an illustration. In order below: Access Assets, PSD Compatibility, Imaging, Market, 
Adobe Ink & Slide, Publish. Illustrations by Ars Thanea.